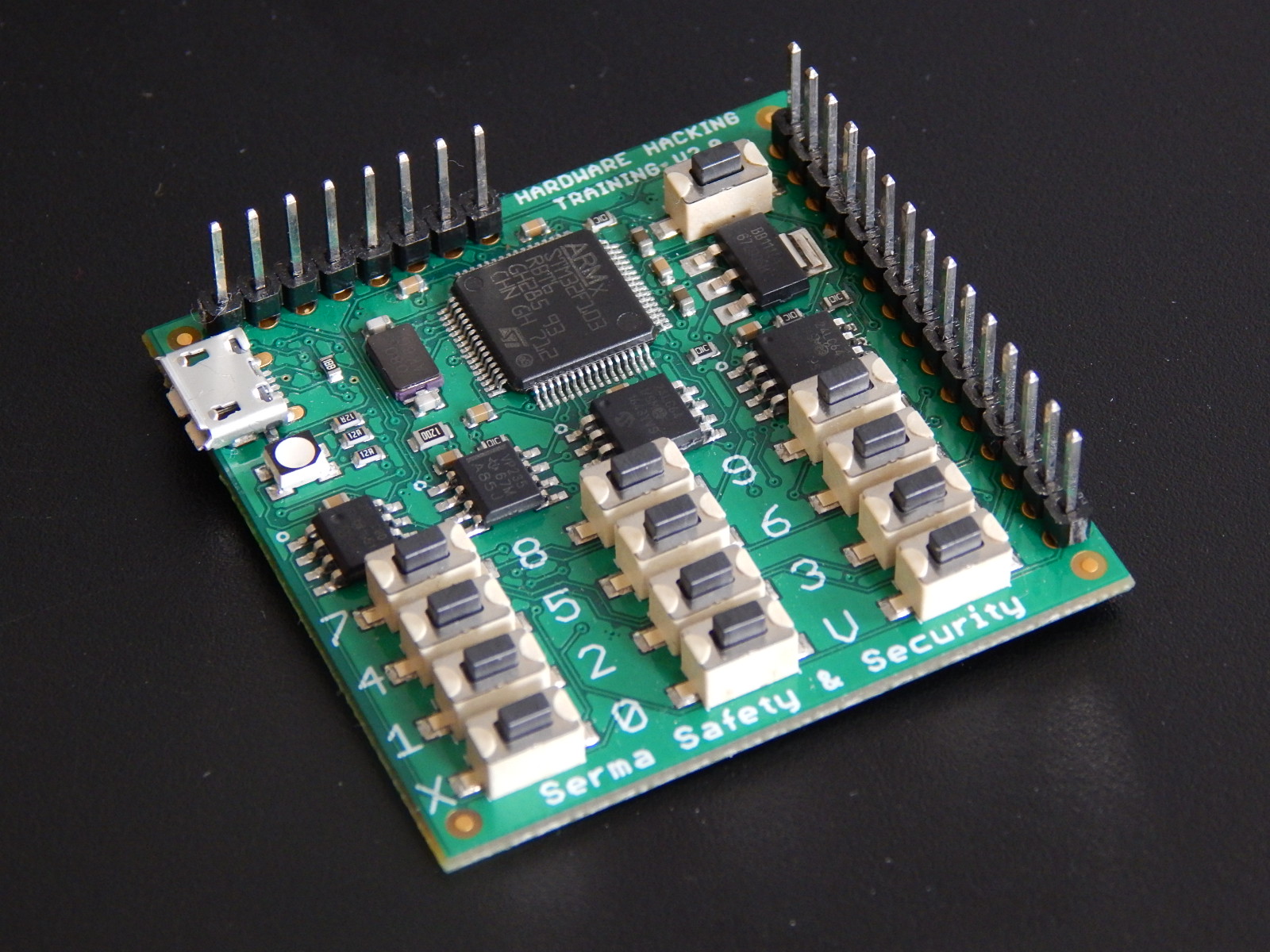 Hello fellow Hardware Hackers,
It has been a long time since we published news about Hardsploit…but it's for good reasons !
First, after a long period of sold out we have now pumped up (read industrialized) the creation process. Now end the time of "home made production" in order to improve quality control & quality of service 😉
Then, the modules. It's a work in progress but Hardsploit will soon support multiplexed parallel memories. Stay tuned !
Finally, as requested by a huge amount of people, we have decided to change the way we sell Hardsploit. You can now buy it as a bundle with the Hardware Hacking Training Kit for IoT !
The bundle is composed of :
Hardsploit with the last attacks modules (see features)
The GUI, as alway, freely available
A training board, a vulnerable IoT we designed

It's a complete vulnerable electronic lock you can use to learn how to audit most of IoT device
It's the same training board we use during our official training in well-knowned security conference as Blackhat USA, BRUCON or HITB Singapore.

A training tutorial as a clear and concise pdf file with dozen of exercices
USB cable / Wires
The bundle will be sold at 700 € (VAT exluded)
We will open to sell soon . So, first training kits will be send over the beginning of September.
Don't hesitate to pre order your Hardsploit Training kit by sending an email to sales@hardsploit.io,
Payment information: Only wire transfert payment for the moment.
Tutorial content

Electronic lock fingerprinting
Dumping memories content (with I²C, SPI)
Dumping MCU memory (SWD)
Electronic bus hacking Hands on