Tired but with a big smile on our faces. That's how we came back from the 32th Chaos Communication Congress at Hamburg.
This was the first time for us and we definitively can say that's a mind blowing experience. We would like to express our sincere thanks to the organizers for their kindness and effectiveness. As speakers and spectators, the means deployed at organizational and technical levels are stunning.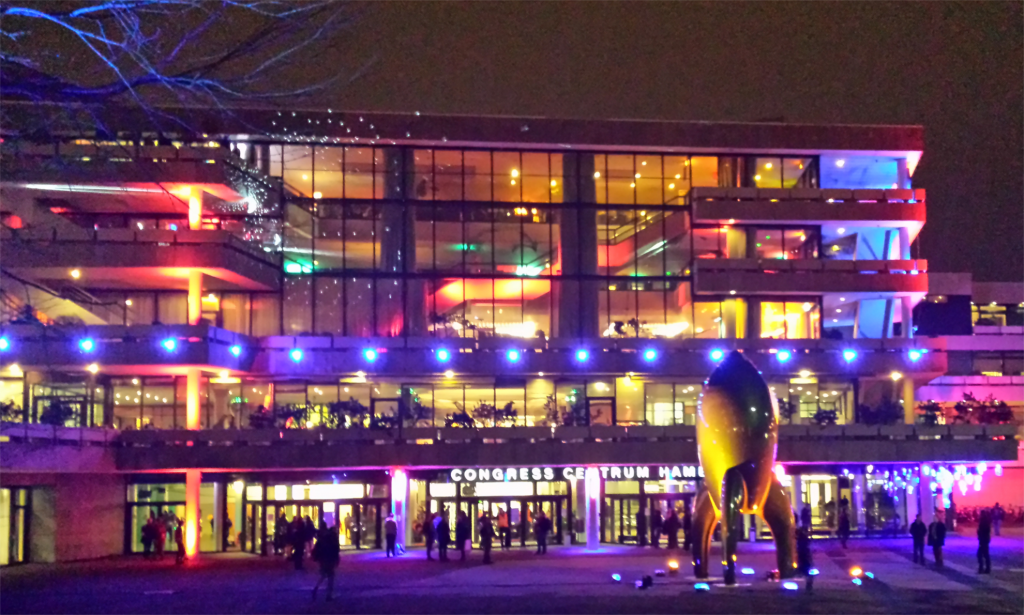 For the Hardsploit talk, we were particularly impressed by how much you were in the Hall 6, it was a great (and the first) opportunity to present the project. We had a lot of really interesting questions while the Q&A, and talks after it. Your feedbacks are essential for us to improve Hardsploit in ways we did not necessarily considered.
Full talk on the 32C3 website: Here
On Youtube: Here
The slides of the talk: Slides
We're also uploading the new version of the Hardsploit GUI presented in this talk (v 2.0) in the coming days.
Now it's time for us to get back to work ! In the meantime, the Hardsploit team wish you a great new year !