we are proud to present you the 1st 100 Hardsploit electronic boards : production is over for the 1st batch… COLLECTORS SERIES !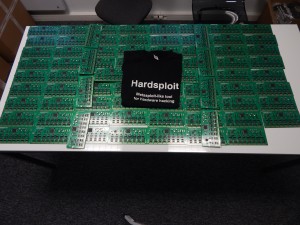 It takes some place…
See you in BlackHat Europe 2015 next week ! ARSENAL Session 🙂
And as you have noticed, we have dedicated Hardsploit Tee-shirts as goodies!